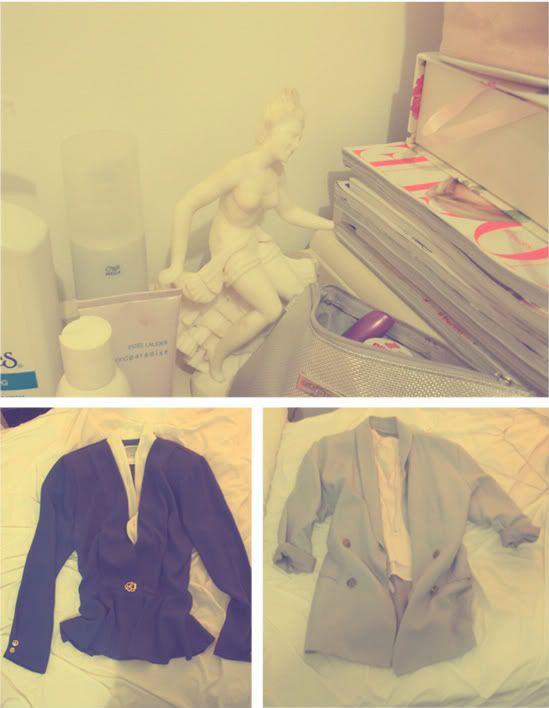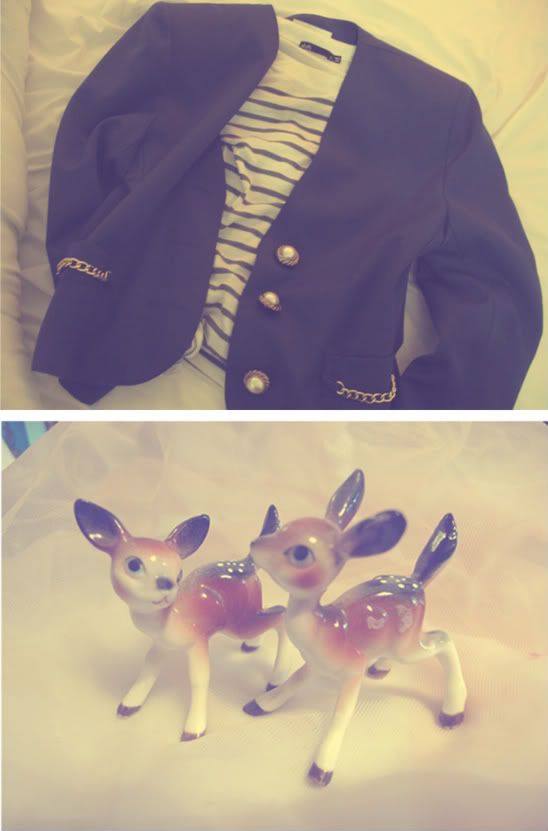 Slowly collecting little treasures in my room... there are a few blazers i found on my way home from a road trip a few weeks ago, aren't they cute! Hopefully somewhere in the near future I will be putting up a floral feature wall too.
Ohh it is so horrible and stormy outside, the rain is pouring and the wind is howling. But I have been snuggled up warm and cozy inside the house all day listening to
feist
, ah bliss. Now to go make some dinner!